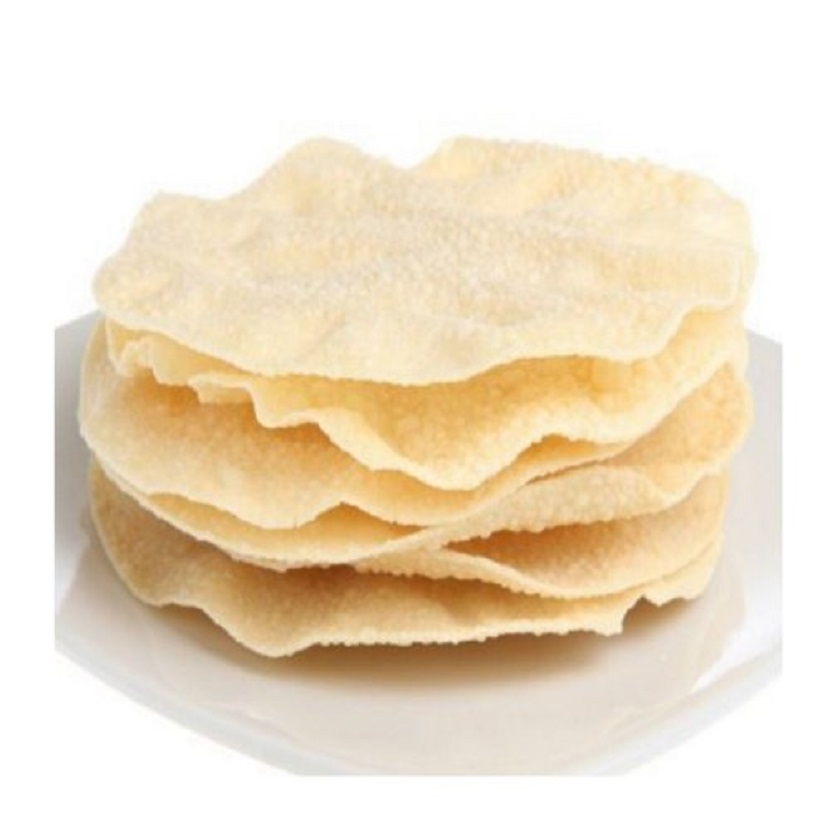 Papad fulfils the whole lunch platter with evenness and its crispness. It injects the awesome flavour, crunchiness, and a crispy taste at the end of our meal. We become excited to have it in our lunch and evening snacks menu.
Who can miss the evening tea with papad? It is of no surprise with great philosophy in India. It is mainly Indian cuisine but still widely accepted in other regions and countries. It got a great appreciation among Indian women and turn into a form of business in India.
Papad and the Story of Sindhis:
Papad is greatly connected with Sindhi families. Papad is the only thing they would like to eat every time and it is even easy to prepare as well.
It is a homely snack that requires less effort in preparation. Even among students, papads make great significance when there is nothing else left with tea. Even we are lacking in our cooking skills, we do not miss cooking papad in the oven or microwave.
The original flavour is found with urad and other dals. But now we are in great advancement to prepare papad from any starch or material, be it rice, tapioca, or potatoes. You may also afford Plain Appalam Papad, quinoa papad, etc.
Some traditional combinations are rare to find in other countries. While most of the papads are flat, some are still providing a contrast to the veggies. The famous papad curries and other related recipes make sense among us.
Even we do not have enough cooking items for dinner, we can easily pass it with roti and papad ki sabzi as well.
Papad and its Crispiness:
The crispy papad adds great delight and pleasure to our unique emotions. It is a fun evening with friends & families to have tea, biscuits, and papads. It is another moment to call someone special and enjoy the moment.
We should make a habit of preparing papads on our own rather than preferring Salty and Tasty Appalam Papad Suppliers.
Some restaurants offer greater visibility for making a lunch platter with papad, pickle, rice, and one curry. It is mostly found in South India. It reinforces the cost-saving with unique meals. Bengalis also discover something out of the box like paporer dalna with veggies and potatoes. Even we may look for spicy soups, stews, and the addition of pasta & Maggi in it.
More ideas are made with papads. We can make crumbled papads, crisp papads, or paratha stuffing. Skilled cooks turn it into rolls or cups to design more spicy cuisines. We may have no time for looking at other varieties but have a try on this. It is quite easier and may have a permanent addition to our plates. Just go and prepare the papad dough made with dal and starch. You may add some spices to it to have the expected flavour. Get all the features and updates of South Indian Papads as well from other blogs. It will help your understanding very well.