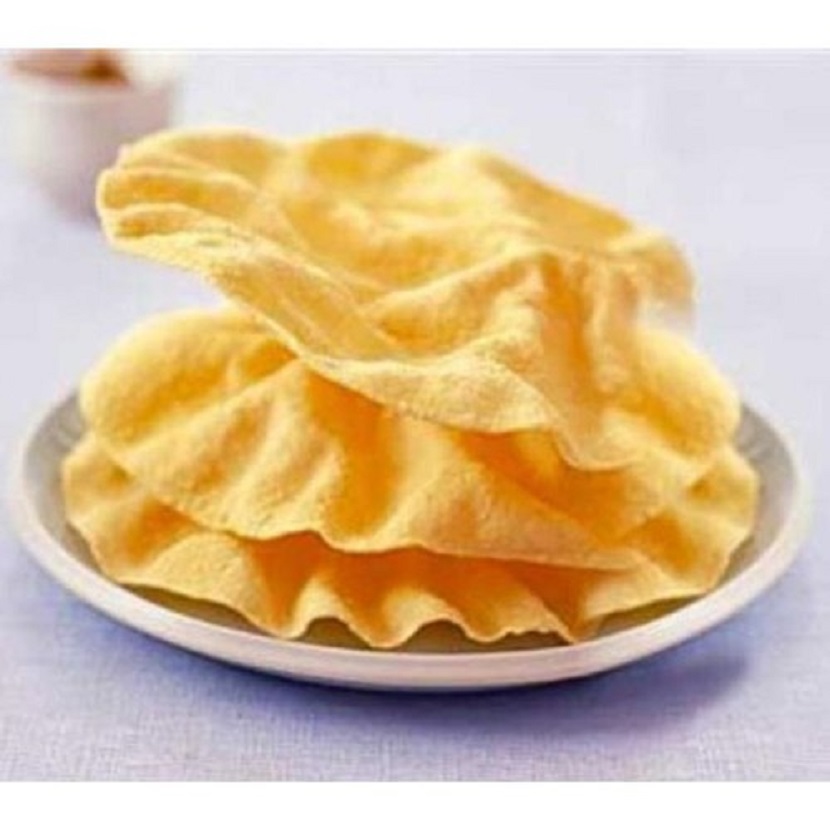 We have witnessed many papad recipes till now. It is generally the thin wafer that is described as flatbread or cracker. Preparation is not so hard if you include roasted or eaten fried, dried lentils, etc. These recipes are processed to utilise different tastes and some inbuilt flavours as per individual needs.
Papad can also be stuffed and deep-fried with some spices. Peanut oil and salt may be added for making the dough solid and flavourful with seasoned spices such as cumin, chilli, black pepper, or garlic. The composition could be manipulated by adding several different ingredients like pulse flour, cereal flour, spice mixes, soya flour, etc. Sometimes we add baking soda to increase its fluffiness.
The papad-making dough looks like a round or thin bread, and hence it can be dried and cooked by deep-frying. It is a snack added with Indian cuisines. The key ingredient to make papad is urad dal. It is one of the best snacks in Indian tradition that cannot be skipped in wedding meals.
You may see two papads as per their preparation strategies.
North Indian roasted papads
South Indian deep-fried Plain Appalam Papad
Bikaneri Papad:
It is a good idea to purchase the Bikaneri papad within an affordable budget. It is prepared with moong dal and urad dal, black pepper, salt, asafoetida, edible oil, and papad Khar. The name is recognised internationally apart from India.
Crushed Papad:
You need to roast it or deep fry it until it turns red and crispy. Break this papad into smaller segments and next crush it by using hands. It is a very interesting recipe that can be consumed via soup or rice.
Kerala Papadum:
It is a famous south Indian meal termed Plain Appalam Papad in Coimbatore. It is prepared with urad dal flour. It resembles a flat circular shape. It is mostly consumed by south Indians in their lunch menu and readily picked from markets. These papads have deep-fried texture and it looks crispy along with other meals.
Mini Papad:
It is convenient for eating and serving. It may be eaten as snack chips, and if you find the larger size, you can make wraps.
Crushed and Roasted Bikaneri Papad:
For crushed & roasted papads, first, roast it until it gets red. After achieving the crispiness, break it into smaller pieces, and next crush it into a coarse and fine texture. It is even eaten as a snack or appetiser.
You can make an evening chat with it by mixing with tomatoes, onions, other dips or chutney, and condiments. Crushed papads are also famous for making a Marwari snack.
Roasted Papad:
It is known as an accompaniment with rice and pulse in India. It can be served empty or missed with salads and masala. For proper roasting, place the dough on salamander, and next roast it until it turns tiny brown. Even, you may roast it with an open flame as well.
Papads are available in bulk for multiple brands. Choose such a product where papad doughs are not attached or stuck to each other. Enjoy the meal with certain crispiness.